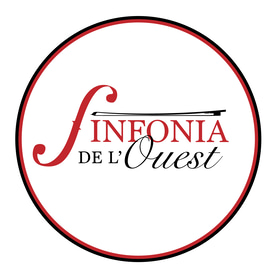 The Sinfonia de l'Ouest is a dynamic young chamber orchestra based in the West Island area of Montréal - an orchestra from the West Island, for the West Island.
The orchestra's mission is to offer professional calibre performances of classical and contemporary music to the the people of the West Island and beyond, while providing young professional players the opportunity to perform with experienced professionals in a team of highly skilled, like-minded musicians.
Its core is a string orchestra to which can be added woodwinds, brass, percussion and keyboard, allowing the orchestra a wide variety of baroque, classical and contemporary repertoire.
Since its founding in 2018, the Sinfonia has earned an enviable reputation for its fresh energy and its high standard of perfomance, performing for enthousiastic audiences at cultural centres across the West Island, in festivals and concerts in various regions of Québec and Ontario, and in its concerts at Lakeshore Trinity United Church and Église St-Joachim in Pointe-Claire.
Standing ovations have been the norm!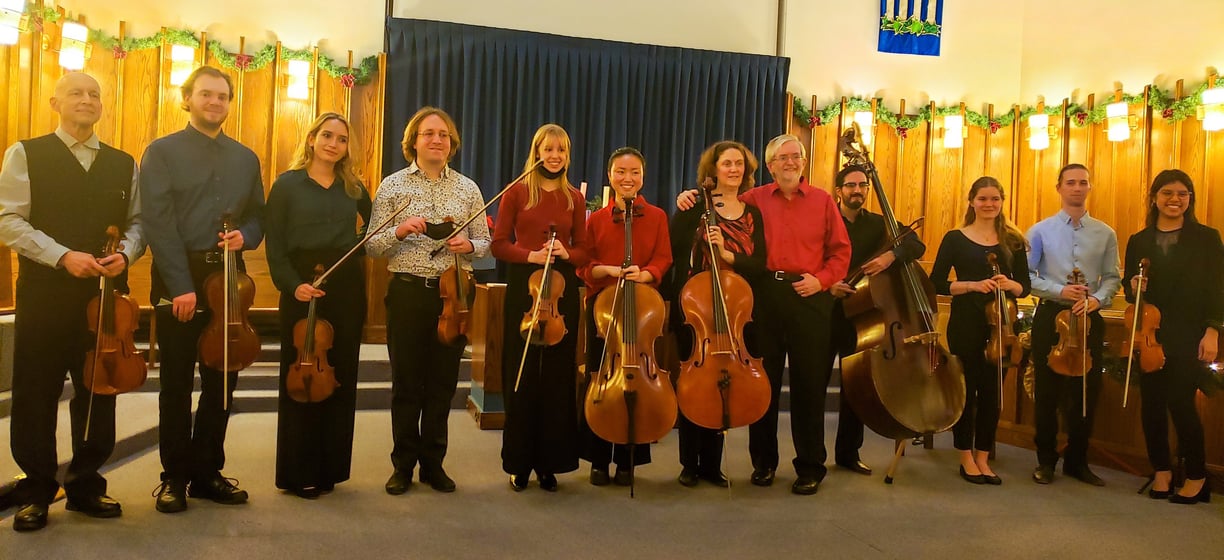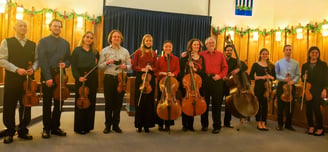 Violin 1
Gracie Carney, co-concertmaster
Maitreyi Muralidharan, co-concertmaster
Étienne Pemberton
Charlotte Van Barr

Violin 2
Erika Castillo Gonzalez
Marc Moscovich
Violet Webster

Viola
Leo Purich
Peter Purich

Cello
Julia Weldon
Joanne Grant

Bass
Patrick Ayoup