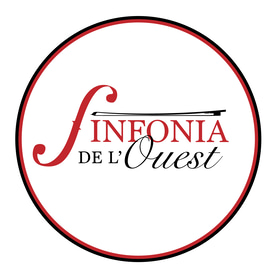 Artistic Director/Conductor
Stewart Grant is a versatile musician who is known and respected across Canada and beyond as a composer, conductor, oboist and pedagogue. Stewart Grant grew up in Pointe Claire and graduated from the Faculty of Music at McGill University and the Conservatoire de musique du Québec. His training also included private studies in composition with Gordon Delamont and summers at Tanglewood, at Aspen and as a member of the National Youth Orchestra of Canada, where he studied with Ray Still, the principal oboist of the Chicago Symphony Orchestra.
Mr. Grant began his conducting career at age eighteen, organizing and directing an orchestra made up of students from both the McGill Faculty of Music and the Conservatoire de musique du Québec. In 1978, he was named Music Director of the Lethbridge Symphony Orchestra in Alberta. Over the sixteen years he held this position, he developed the Lethbridge Symphony into what the Canada Council for the Arts considered to be a model for semi-professional orchestras across the country - establishing Musaeus as its resident professional chamber ensemble, founding the Southern Alberta Chamber Orchestra, expanding the season from seven to a total of approximately sixty performances of various kinds per year, and earning for himself the Heinz Unger Award for conductors.
As a guest conductor, he has also performed with organizations such as the Edmonton, Sherbrooke, Trois-Rivières and Regina Symphony Orchestras, at the McGill University Faculty of Music and on the National Arts Center Orchestra's chamber series at the National Gallery. Music Director of the Lakeshore Chamber Orchestra since 2009, from 1999 to 2017 he was Artistic Director of the West Island Youth Symphony Orchestra, with whom he toured France, Italy, Austria, the Czech Republic and Western Canada.
A former member of the National Arts Center Orchestra, Mr. Grant has performed as an oboist with organizations such as the Montreal, Toronto and Edmonton Symphony Orchestras, the National Ballet and the Canadian Opera Company, under the direction of some of the world's most renowned conductors, including Zubin Mehta, Charles Dutoit, Andrew Davis, Joseph Krips, Carlo Maria Giulini and Sir Neville Marriner.
As a composer, Mr. Grant has written works for organizations and solo artists such as the Orchestre symphonique de Montréal, the Banff International String Quartet Competition, Les Jeunesses musicales du Canada, the Canadian Chamber Choir, Le Quatuor Claudel, the Edmonton, Regina and Laval Symphony Orchestras, The Thirteen Strings of Ottawa, violinists Martin Beaver and Andrew Wan, organist Dom André Laberge and contralto Maureen Forrester. His music has been performed and broadcast from coast to coast in Canada and has been performed in Europe, the United States, India and South America.
In 2010, Mr. Grant was awarded the Prix de musique of the Association des orchestre de jeunes du Québec, and in 2012 he received the Queen Elizabeth II Diamond Jubilee Medal in recognition of his contribution to the musical life of the West Island area of ​​Montreal.